The Complete Guide to Personal Finance for Teenagers and College Students [With Workbook on Companion CD] (Paperback)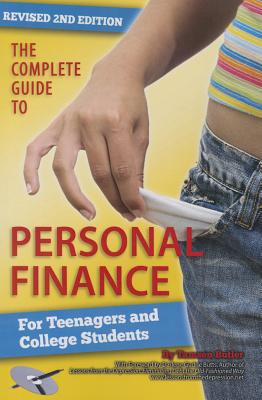 Email or call for price.
Not Available at This Time
Description
---
In this completely revised edition, young people learn how to get and manage credit, how to make and stick to a budget, how to pay for college, how to determine needs versus wants, how to pay for a car, how to open a bank account, how to balance a checkbook, how to manage finances online, and how to avoid financial mistakes. You will also learn about investments, taxes, checks, debit cards, credit cards, and budget tips. This book is filled with helpful suggestions from financial counselors, and you will discover ways to jumpstart your financial future and use money responsibly.-- (3/18/2015 12:00:00 AM)
About the Author
---
Tamsen Butler is a freelance writer and editor. She is the personal finance blogger for Banks.com, as well as the featured expert for LoveTo-Know.com s Ask the Mortgage Expert. She has also written for TheBudget-Fashionista.com as well as other fun financial sites. She has two vibrant children and stays busy with graduate school, writing, and volunteer work."