The Warrior's Code: And How I Live It Every Day (A Kid's Guide to Love, Respect, Care, Responsibilit y, Honor, and Peace) (Hardcover)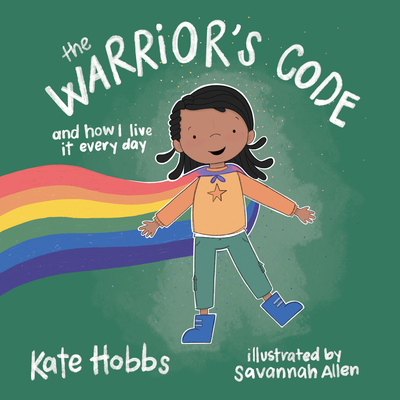 $16.95

In Our Warehouse - Expected arrival in 2-5 days
Description
---
2022 NAPPA Award winner

Kai is a warrior!  And as a warrior, Kai has a code to live by and share with others.  This is the warrior's code: to be peaceful, to be kind of heart, and to respect all living things.

An empowering "code of conduct" book that teaches kids age 4-8 that bravery and courage mean treating others with kindness, standing up for what's right, and demonstrating peace and self-respect. 
 
Inspired by the classic spiritual text, Shambhala: Sacred Path of the Warrior, this uplifting story for children will build self-esteem, cultivate kindness, and instill values of compassion, nonviolence, and honoring.  Written by a 7th degree Kajukenbo black belt, The Warrior's Code distills the ethics of traditional martial arts into a simple and clear message that kids can memorize, embody, and understand.  Kids who follow the code of the warrior can become more mindful, resilient, and confident.
About the Author
---
KATE HOBBS is a 7th degree black belt in Kajukenbo and the founder of Destiny Arts Center and Oakland Kajukenbo Kwoon. She began studying martial arts in 1981 and began teaching youth classes in 1985, which eventually expanded to a violence prevention program called Project Destiny. In 1989, Hobbs founded Destiny Arts Center to integrate marital arts training, violence prevention skills, and movement arts in a non-profit organization specifically for young people. Each year, over 3,500 people enroll in her classes, which have been designed to promote resilience, socio-emotional learning, and interpersonal skills.


SAVANNAH ALLEN is a Nashville-based author and illustrator who never grew out of a love for children's books. As a biracial creator, who rarely saw herself in stories as a child, she loves to invent characters that are simple, whimsical and inclusive.