My Vicksburg (Library Edition) (CD-Audio)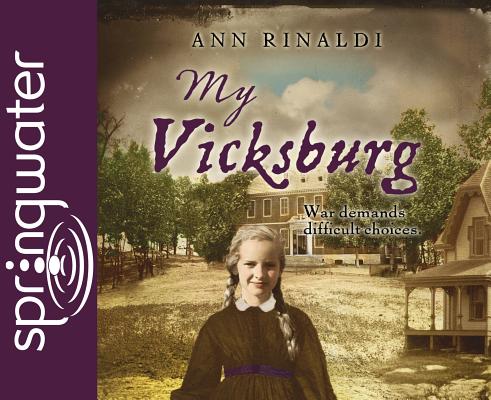 $34.99
Email or call for price.
Description
---
Claire Louise Corbet has never had trouble making up her mind. She knows what she wants and how to get it. But when the Yankee soldiers shell their town, she begins to discover that decisions are not always black and white, and they are anything but easy. For forty-seven days, the Union army lays siege to the town of Vicksburg, Mississippi, forcing Claire Louise and her family to flee their home to live in the safety of a nearby cave. When her beloved brother Landon, a doctor in the Union army, shows up one day with a wounded Confederate soldier named Robert, Claire Louise knows there's more to the story than she is being told. Eventually she learns that Robert is responsible for allowing an order from Robert E. Lee to fall into Union hands, causing the South to lose the Battle of Antietam. As a captain in the army, Landon is honor-bound to turn Robert over to authorities. But if he does, Robert will most assuredly be tried for treason. This knowledge weighs heavily on Claire Louise as she takes it upon herself to make a difficult choice between family and friend . . . and live with the consequences of her decision.
About the Author
---
Ann Rinaldi is an award-winning author best known for bringing history vividly to life. A self-made writer and newspaper columnist for twenty-one years, Ann attributes her interest in history to her son, who enlisted her to take part in historical reenactments up and down the East Coast, where she cooked the food, made the clothing, and learned the dances, songs, and lifestyle that prevailed in eighteenth-century America.