Teens Text Sex (Paperback)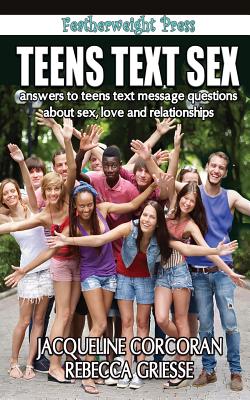 $12.99
Email or call for price.
Description
---
Do you ever wonder what other teens think about sex and relationships? Do you have questions about sex but don't know who to ask? Like you, many teens never talk about their worries and concerns because they're afraid of looking silly, uncool, or inexperienced. Many teens don't know who to turn to and ask these important questions. For these reasons, a teen text line was created in Alexandria, VA through the Alexandria Campaign on Adolescent Pregnancy (ACAP). Teens like you can ask their questions anonymously (that means they do not have to reveal their names or identity) and they will be answered within 24 hours. This book, TEENS TEXT SEX, takes all the questions that have been posed to the hotline and offers them, along with their answers, in the following categories: Relationships Sexual Decision Making Sexual Activity Birth Control and Preventing Pregnancy Pregnancy Sexually Transmitted Infections Teens use text messaging more than any other age group. They do way more text messaging (fifty texts a day) than they make calls on their cell phones (eleven calls a day). TEENS TEXT SEX is written in text-message language to hold true to the questions from the text line. Answers involve medically accurate information on sexuality and relationships. Brief information is provided for those who want more facts than provided in the question and answer format. You may want to apply some questions to yourself after reading a particular chapter. The information in this book is for INFORMATIONAL PURPOSES ONLY. It is meant to help guide discussions not replace talking to a counselor, doctor, or other professional.