After the Fall (Laura Nelson series #4) (Hardcover)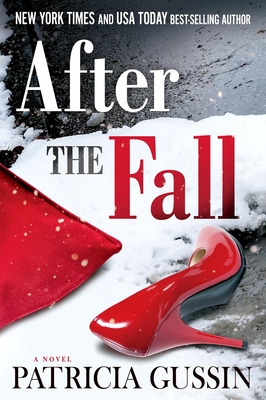 Email or call for price.
Not Available at This Time
Other Books in Series
This is book number 4 in the Laura Nelson series series.
Description
---
New York Times and USA Today Best-selling Author

Winner of the Florida Book Award

Winner of the USA Best Book Award

After a Fall on the Ice and the End of her Surgical Career, Laura Nelson Lands in the Halls of the FDA and the Inner Sanctum of Iraq's Bioweapon Program

A tragic accident ends Laura Nelson's career as a surgeon. After accepting a position as Vice President for Research in a large pharmaceutical company, Laura works to finalize the imminent approval of the company's groundbreaking new drug.

But Jake Harter, a malicious Food and Drug Administration employee, cannot let that happen. He is obsessed with Adawia Abdul, the beautiful Iraqi scientist who discovered the drug. As soon as the drug is approved, Adawia will collect a substantial bonus and reluctantly return to replace her dying father, the lead scientist in Saddam Hussein's bioweapon program.

As Hussein's henchmen apply brutal pressure to assure Dr. Abdul's speedy return to Iraq, Harter uses his influence to stall the drug's approval. If Laura gets in his way, he will eliminate her as he has her predecessor and his own wife.

Perfect for fans of Robin Cook and Tess Gerritsen

While all of the novels in the Laura Nelson Series stand on their own and can be read in any order, the publication sequence is:

Shadow of Death
Twisted Justice
Weapon of Choice
After the Fall
About the Author
---
Patricia Gussin is a New York Times and USA Today best-selling author who is also Board Certified in Family Medicine and has had a career as an executive in the pharmaceutical industry. Her award-winning novels tell the stories of normal people under extraordinary stress. The choices they make. The consequences that follow. The process of endurance and recovery. Shadow of Death, nominated best first novel by International Thriller Writers, is followed by Twisted Justice, Weapon of Choice, and After the Fall. They comprise Medicine and Mayhem: The Dr. Laura Nelson Files. Her standalone thrillers include And Then There Was One, The Test, and Come Home.
Praise For…
---
"An action-packed medical thriller . . . Gussin uses her experience as a surgeon and medical researcher to create a complex, realistic story that will appeal to readers with a taste for thrillers centering on science and politics." —Booklist

"Dr. Laura Nelson, chief of surgery at Tampa City Hospital, reluctantly seeks a new career after suffering a serious hand injury in Gussin's superior fourth and final series thriller" —Publishers Weekly (Starred Review)

"In the end, readers will have nothing but admiration for Dr. Laura Nelson. Gussin has done it again: provided a thoroughly satisfying formula of character, action, science, emotion and danger." —Florida Weekly

Praise for Patricia Gussin

"Brave, unflinching suspense—elegant, intelligent, and superb." —Lee Child, New York Times best-selling author

"Reaches deep into the heart of any parent's nightmare, then ratchets up the tension five or six notches more, sending the reader on a roller coaster ride of false leads and fresh suspects that will leave you gasping at the end." ―Lisa Gardner, New York Times best-selling author

"Relentless suspense and pitch-perfect medical details make this a knockout, a truly infectious thriller you won't be able to put down!" ―Tess Gerritsen, New York Times best-selling author

"Here is a novel as riveting as it is relentless, driving toward a climax that will have you burning through pages late into the night." ―James Rollins, New York Times best-selling author

"The lines between right and wrong and good and evil are smudged almost beyond recognition, but there's emotional clout that resonates, all leading to a provocative conclusion." —Steve Berry, New York Times best-selling author