Ghost Train to Freedom: An Adventure on the Underground Railroad (Paperback)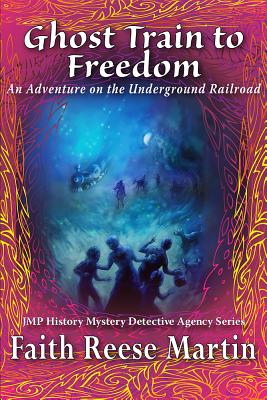 $14.99
Email or call for price.
Description
---
Time-traveling teens Max Myers and Jinx MacKenzie are called back in time to the pre-Civil War era to assist runaway slaves who are desperate to gain their freedom. The slave family's young twin boys have been sold to pay Master's debts and sent to a plantation in the Deep South.
Using a quilt, visions from the past, and their psychic abilities, the teens undertake thrilling adventures to reclaim the boys and reunite them with their family.
No one is who they seem to be, and the teens and runaways are never quite sure whom they can trust. At every turn, they must dodge bounty hunters who pursue them relentlessly.
On their journey, they meet famous people, including Ellen Craft, who disguises herself as an invalid white man traveling with her servant in order to gain freedom for herself and her husband.
Every chapter contains custom artwork that brings this exciting story to life and illustrates an enduring lesson in how faith and beauty can come from the depths of sadness and ine