Fresh Wind & Strange Fire: One Man's Adventures in Primal Mexico (Paperback)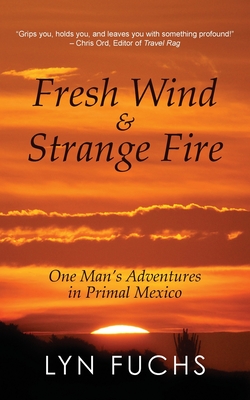 $11.95
Email or call for price.
Description
---
Are you ready to travel beyond where even news reporters fear to tread? Fresh Wind & Strange Fire is author Lyn Fuchs' journey through stranger-than-fiction primal terrain. As an American professor in a Mexican university exploring the southern reaches of his adopted country, Fuchs knows the territory as only a local resident can and is uniquely qualified to convey its essence to English-speaking readers. Fuchs' adventures include buying fake documents, eating iguanas, ingesting peyote, scaling glaciers, train-hopping with migrants, splash-fighting with Mayans, joking with narcotraficantes, being exfoliated by fish, having a tooth extracted without anesthetic, and interviewing the last living witness to a Latin American extermination camp. As mystics exalt the lotus for its stately blossoms arising out of muddy waters, Lyn celebrates life by gleaning hilarity and wisdom from bizarre reality.