The Musician's Daughter (Paperback)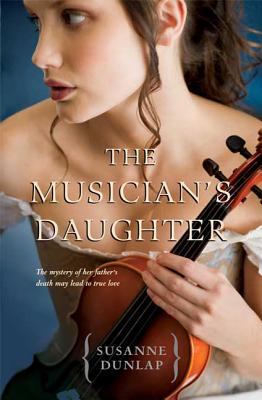 Email or call for price.
Not Available at This Time
Description
---
Amid the glitter and glamour of musical and court life in 18th century Vienna, fifteen-year-old Theresa Maria Shurman is trying to solve a brutal mystery. Who killed her father, an acclaimed violinist, and stole his valuable Amati violin? When Haydn himself offers her a position as his assistant, it gives Theresa access to life in the palace-and to a world of deceit. Theresa uncovers blackmail and extortion even as she discovers courage and honor in unexpected places: from a Gypsy camp on the banks of the Danube, to the rarefied life of the imperial family. And she feels the stirrings of a first, tentative love for someone who is as deeply involved in the mystery as she is.
About the Author
---
Susanne Dunlap graduated from Smith College and later earned a PhD in music hiatory from Yale University. She has taught music history at the college level, and is the author of two historical novels for adults. This is her first novel for young readers.