The Falconer's Knot: A Story of Friars, Flirtation and Foul Play (Paperback)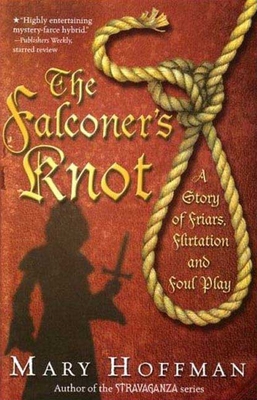 $7.99
Email or call for price.
Description
---
The award-winning author of the Stravaganza series has done it again with this atmospheric adventure set in Renaissance Italy. Sixteen-year-old Silvano da Montacuto has wealth, good looks, and a new hawk-but none of these can save him when his bloody dagger is found near a dead body. For his own protection, he is sent to a Franciscan House, where he poses as a novice, or a young monk. There, he lays eyes on Chiara, a lovely novice at a nearby abbey who is also living in secret. When they fall in love, their secret identities make it impossible to reveal their feelings to one another.
Murder seems to have followed Silvano, and soon several other dead bodies turn up. Who is committing the crimes? Will a young man accused of multiple murders be able to clear himself? And what about the girl he adores? Fans of Mary Hoffman's critically acclaimed Stravaganza series won't be disappointed in the romance, colorful web of intrigue, and rich, marvelous setting.
About the Author
---
Mary Hoffman is the author of the Stravaganza series, Amazing Grace, and more than eighty other great books for children. She has three grown children and lives with her husband in Oxforshire, England