Heather, Oak, and Olive: Three Stories (Nautilus) (Paperback)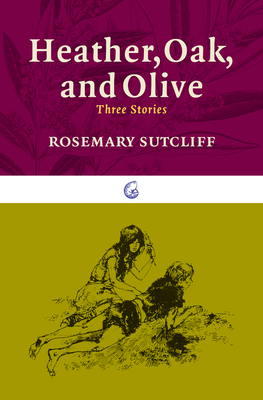 Email or call for price.
Not Available at This Time
Description
---
-For a child poised between Harry Potter and Tolkien, there really is nothing better than Sutcliff.---The New Yorker
-Rosemary Sutcliff is a spellbinder.---New York Times Book Review
-The preeminent master of British historical fiction for young people.---Kirkus Reviews
-All three stories are powerful, deep, and memorable; the (original) Victor Ambrus illustrations infuse further intensity and emotion.---The Horn Book
Cherished author Rosemary Sutcliff presents three stories of youthful courage and fidelity in ancient times.
The Chief's Daughter A Welsh chieftain's daughter helps a young Irish boy--captured from a raiding party and held prisoner by her father--make his escape, risking the wrath of her gods and her Clan.
A Circlet of Oak Leaves A horse-trader is reminded of his past with the Roman Legions, of the life-changing, secret favor he once did a friend and the glory he will never be able to openly claim.
A Crown of Wild Olives A tentative, but caring, friendship is formed between two young runners, a Spartan and an Athenian, who will compete against each other for the Olympic Olive Crown and the honor of their warring nations.
These stories are clever and powerful, the plots twisting and turning unexpectedly while the characters remain always true to their own moral codes. Indeed, in each story the characters are full of heart and human failings--and feelings that transcend time and history.
British writer Rosemary Sutcliff (1920-1992) authored more than fifty books including The Eagle of the Ninth, The Lantern Bearers, Sword at Sunset, and Song for a Dark Queen. Acclaimed for her historical novels for young adults, she won many book awards including The Carnegie Medal, the UK's oldest and most prestigious book award for children's writing.
Victor Ambrus has twice won the prestigious Kate Greenaway Gold Medal for Illustration. He has illustrated over 200 books.
About the Author
---
Rosemary Sutcliff: Rosemary Sutcliff (1920-1992) was an award-winning, internationally-acclaimed author of historical fiction and children's literature. Her books include The Eagle of the Ninth, Sword at Sunset, Song for a Dark Queen, and The Mark of the Horse Lord.