Crossing the Deadline: Stephen's Journey Through the Civil War (Paperback)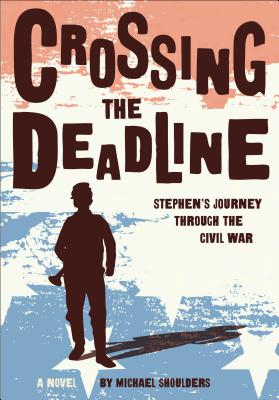 $9.99
Email or call for price.
Description
---
When Stephen's father passes away in 1861, he and his mother and brother are left at the mercy of a cruel uncle. As the Civil War intensifies to the south, Stephen's brother enlists to fight for the Union and help support the family. The war drags on and Stephen, an accomplished bugler in the town band, is witness to the sad consequences of slavery. The opportunity to enlist as Colonel Eli Lilly's personal bugler arises and Stephen jumps at the chance. After surviving the Battle of Sulphur Trestle in Alabama, Stephen is sent to a Confederate prison camp to await the end of the war. The trials of prison camp are severe but at war's end Stephen is set to be sent home to Indiana aboard the steamboat Sultana. However, disaster strikes and the ship catches fire and capsizes in America's largest maritime disaster. Through luck and fortitude Stephen survives, but his Civil War journey is one that will engage readers of all ages. Based on historical facts and characters, Stephan's story truly captures the essence of the era.