About a Boy (Hardcover)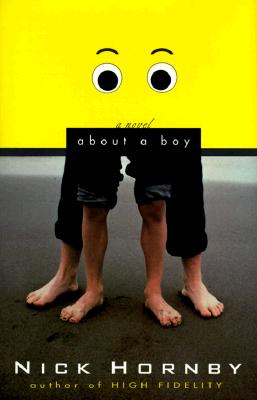 $22.95
Email or call for price.
Description
---
If the simple fact that they were single mothers meant that gorgeous women -- women who would not ordinarily look twice at Will -- might not only be willing, but enthusiastic about dating him, then he was really onto something. About a Boy -- Nick Hornby's funny, compulsive, and contemporary new novel about sex, manliness...and fatherhood.
Nick Hornby's cult fiction debut, the New York Times Notable High Fidelity, was a national bestseller in the United States, and a #1 bestseller in England. Hornby was greeted with standing ovations from The New Yorker ("Hornby has established himself as a maestro of the male confessional") to Time ("Hornby demonstrates his enviable talent for lucid, laconic writing") to The New York Times Book Review ("Hornby captures the loneliness and childishness of adult life with such precision and wit that you'll find yourself nodding and smiling") to GQ ("funny, compulsive, and contemporary").
About a Boy stars a guy called Will, who doesn't really want any children. He wonders why it bothers people that he lives so happily alone in his fashionable, Lego-free flat, with massive speakers, and an expensive cream-colored rug that no kid has ever thrown up on. Then Will meets Angie. He has never been out with a room before. And it has to be said that Angie's long blond hair and big blue eyes, are not irrelevant to his sudden reassessment of his attitude toward children. She is truly beautiful. And truly beautiful women do not, traditionally, go out with him. Then it dawns on Will that maybe Angie goes out with him because of the children. Maybe children democratized beautiful, single women...