Anybody's Hero: The Battle of Old Men and Young Boys (Paperback)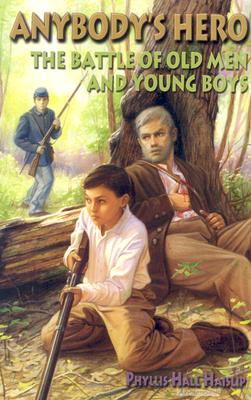 $8.95
Email or call for price.
Description
---
Luca, 12 years old and new in Civil War Petersburg, wants to fit in. No one, except Jim, the class brain, is friendly. Luca and Jim team up to investigate the mysteries surrounding the doll with no face, the Voodoo pouch, and the Trapezium House. They decide to share their suspicions with Luca's grandfather on the day the Union army advances on Petersburg. Luca, his grandfather, and Jim, join the old men and young boys defending the city. Luca and his wounded grandfather take cover in a ravine as the Confederates retreat. Anybody's Hero is based on the memoirs and records of the Battle of Old Men and Young Boys on June 9, 1864, in historic Petersburg, Virginia.