Send 'em South (Young Heroes of History) (Paperback)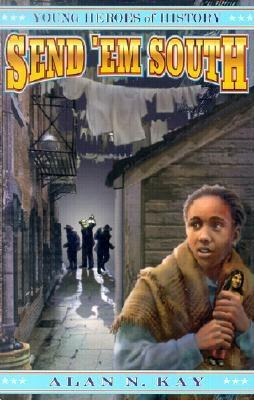 $7.95
Email or call for price.
Description
---
Send ?Em South is an adventure story that brings the two conflicting worlds of North and South together. In the years just prior to the Civil War, David Adams grows up in the middle of two worlds. His father is an Irish immigrant who is ridiculed and ignored by the people of Boston. His mother is an abolitionist who has dedicated her life to ending slavery. David, as the son of these two, finds himself an outcast amongst his friends and even his family. Lisa has been a slave all of her life. Her mother was sold when she was 10 years old. Her father appears to have given up all hope of seeing her mother again. When he takes Lisa's hand one day and whisks her off the plantation, no one is more surprised than she. Then, with the help of several white and black abolitionists, the pair head north to the city of Boston where they hope to find Lisa's long lost mother. The only problem is that slave catchers are hot on their trail and are determined to send Lisa and her father back to the plantation. Only a young boy named David Adams stands in their way.