Faraway Worlds: Planets Beyond Our Solar System (Paperback)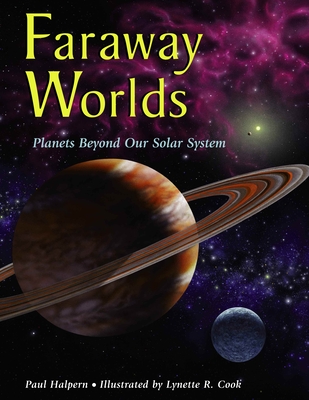 $7.99
Email or call for price.
Description
---
Learn the secrets of planet-hunters as they search for planets beyond our solar system. Is there more to a star than meets the eye?

Take a trip to an alien world and encounter wobbling stars, frozen moons, and boiling oceans. Stunning illustrations and cutting-edge science make this book a first in the field. Includes a glossary and index.
About the Author
---
Paul Halpern, Ph.D., is a professor of mathematics and physics at University of the Sciences in Philadelphia, Pennsylvania. His scientific expertise is in time and time travel, extraterrestrial life and new planets, scientific predictions, apocalypse, chaos theory, the Big Bang and early universe. Dr. Halpern has written many books and articles on these subjects.