Those Kooky Kangaroos (Those Amazing Animals) (Paperback)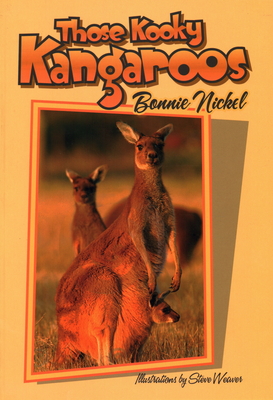 $9.95
Email or call for price.
Description
---
This latest book in the series of Those Amazing Animals asks and answers 20 questions about a kooky but adorable animal--the kangaroo. Like all books in the series, it includes delightful illustrations by Steve Weaver, and terrific photos with each question. Do you know if kangaroos live in trees? Did you ever wonder if kangaroos are spring-loaded? Why they are called boomers, fliers, and stinkers? Why do kangaroos have built-in air conditioning? You'll find answers to these questions and much more in Those Kooky Kangaroos.

Next in series > >
See all of the books in this series
About the Author
---
Bonnie teaches people about conservation and sustainability how to use less water, electricity, fuel, and other stuff so that humans, animals (including monkeys!), trees and plants can all share the planet and pass it along to the next generation. Originally from Canada, Bonnie now lives in Florida. She is also the author of "Those Mischievous Monkeys" in this series."