Minot Air Force Base (Images of America) (Hardcover)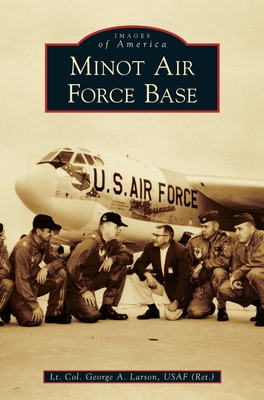 $31.99
Email or call for price.
Description
---
The Strategic Air Command equipped the 4136th Strategic Wing at Minot Air Force Base with B-52Hs in 1961. The first landing of the first B-52H was part of a celebration on the base referred to as "Peace Persuader Day." Over 10,000 area citizens came to the base to witness the historic landing. The wing was redesignated as the 450th Bomb Wing on February 1, 1963, and then again on July 25, 1968, as the 5th Bomb Wing--the name that it retains today. The base's location in the geographic center of North America made it perfect for a Minuteman missile wing complex to be built in 1961. This is the story of the Cold War-era construction of Minot Air Force Base and its continued operation as an Air Force Strike Command B-52H bomber and Minuteman III intercontinental ballistic missile base. With new nuclear threats arising from countries in Asia and the Middle East, Minot once again assumes an important role in the nation's defense.