Little Women (Paperback)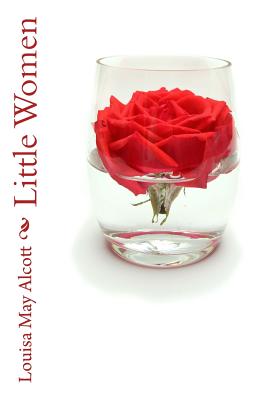 $13.99
Email or call for price.
Description
---
Little Women is a novel by American author Louisa May Alcott (1832-1888), which was originally published in two volumes in 1868 and 1869. Alcott wrote the books rapidly over several months at the request of her publisher. The novel follows the lives of four sisters-Meg, Jo, Beth, and Amy March-detailing their passage from childhood to womanhood, and is loosely based on the author and her three sisters. Little Women "has been read as a romance or as a quest, or both. It has been read as a family drama that validates virtue over wealth", but also "as a means of escaping that life by women who knew its gender constraints only too well". According to Sarah Elbert, Alcott created a new form of literature, one that took elements from Romantic children's fiction and combined it with others from sentimental novels, resulting in a totally new format. Elbert argued that within Little Women can be found the first vision of the "All-American girl" and that her multiple aspects are embodied in the differing March sisters.
About the Author
---
Louisa May Alcott ( November 29, 1832 - March 6, 1888) was an American novelist and poet best known as the author of the novel Little Women (1868) and its sequels Little Men (1871) and Jo's Boys (1886). Raised by her transcendentalist parents, Abigail May and Amos Bronson Alcott in New England, she grew up among many of the well-known intellectuals of the day such as Ralph Waldo Emerson, Nathaniel Hawthorne, and Henry David Thoreau. Nevertheless, her family suffered severe financial difficulties and Alcott worked to help support the family from an early age. She began to receive critical success for her writing in the 1860s. Early in her career, she sometimes used the pen name A. M. Barnard and under it wrote novels for young adults. Published in 1868, Little Women is set in the Alcott family home, Orchard House, in Concord, Massachusetts and is loosely based on Alcott's childhood experiences with her three sisters. The novel was very well received and is still a popular children's novel today, filmed several times. Alcott was an abolitionist and a feminist and remained unmarried throughout her life. She died in Boston on March 6, 1888. Henry James called her "The novelist of children... the Thackeray, the Trollope, of the nursery and the schoolroom.