A Cause to Die For (Paperback)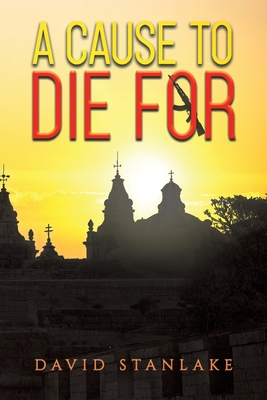 $12.95
In Our Warehouse - Expected arrival in 2-5 days
Description
---
It is 2015 and the Arab Spring has seen the continent of Europe facing a floodtide of mass immigration as refugees flee civil war and economic deprivation.
A criminal conspiracy is exploiting this well of human misery with the intention of provoking a backlash that will destabilise democratic rule and advance the far-right. The soldiers of the caliphate are infiltrating jihadis amongst the immigrants and by blackmail, robbery and murder are spreading terror throughout the population of Italy.
The combined intelligence services of the UK and Italian governments are struggling to uncover the conspiracy. They must try to secure the unlikely assistance of a Dominican monk who knows more than he is willing to divulge. But the net is tightening and the race is on to trace the whereabouts of a valuable art collection and to track down a rogue member of British Intelligence who has become a deadly killing machine for the caliphate.
In a turbulent world as radical beliefs turn friends into foes, can anyone be sure who really is who?