Good Day in Hell (Jack Keller #2) (MP3 CD)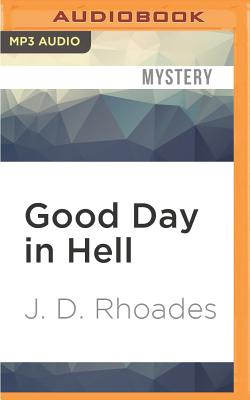 Email or call for price.
Not Available at This Time
Other Books in Series
This is book number 2 in the Jack Keller series.
Description
---
Bail enforcement officer Jack Keller is doing a skip trace on a young woman from the right side of the tracks who somehow got involved with the wrong kind of man. But Laurel Marks' history doesn't matter to Jack--she's wanted on a parole violation, and his paycheck depends on tracking her down. Meanwhile Keller's girlfriend, sheriff's deputy Marie Jones, is called to the scene of a grisly murder--a gas station owner has been shot point-blank in the face, and his teenage stepson, plus the cash from the register, is missing. But something in the back of her mind tells Marie not to jump to conclusions....
When a bloody, merciless killing spree starts in a church on the other side of the county, it seems impossible that Keller's skip and Marie's murder/kidnapping case could be related. But the local media is soon involved, and the mess they make of the situation soon reveals just what Keller, Marie, and every other peace officer in the state of North Carolina doesn't want to believe: Three people are viciously angry, incredibly well armed, and ready to strike again at any time.