The Power of Sympathy (Hardcover)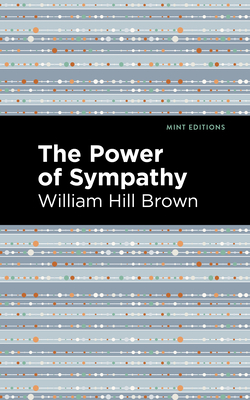 $13.99
Email or call for price.
Description
---
The Power of Sympathy (1789) is a novel by American author William Hill Brown. Considered the first American novel, The Power of Sympathy is a work of sentimental fiction which explores the lessons of the Enlightenment on the virtues of rational thought. A story of forbidden romance, seduction, and incest, Brown's novel is based on the real-life scandal of Perez Morton and Fanny Apthorp, a New England brother- and sister-in-law who struck up an affair that ended in suicide and infamy. Inspired by their tragedy, and hoping to write a novel which captured the need for rational education in the newly formed United States of America, Brown wrote and published The Power of Sympathy anonymously in Boston. The novel, narrated in a series of letters, is the story of Thomas Harrington. He falls for the local beauty Harriot Fawcet, initially hoping to make her his mistress. But when she rejects him, his friend Jack Worthy suggests that he attempt to court and then propose to her, which is the honorable and lawful choice. Thomas' overly sentimental mind is persuaded by Jack's unflinching reason, and so he decides to pursue Harriot once more. This time, he is successful, and the two eventually become engaged, but their happiness soon fades when Mrs. Eliza Holmes, a family friend of the Harringtons, reveals the true nature of Harriot's identity. As the secrets of Mr. Harrington--Thomas' father--are revealed, the couple are forced to choose between the morals and laws of society and the passionate love they share. The Power of Sympathy is a moving work of tragedy and romance with a pointed message about the need for education in the recently founded United States. Despite borrowing from the British and European traditions of sentimental fiction and the epistolary novel, Brown's work is a distinctly American masterpiece worthy of our continued respect and attention. With a beautifully designed cover and professionally typeset manuscript, this edition of William Hill Brown's The Power of Sympathy is a classic of American literature reimagined for modern readers.