The Lord of Vik-lo: A Novel of Viking Age Ireland (Norsemen Saga #3) (Paperback)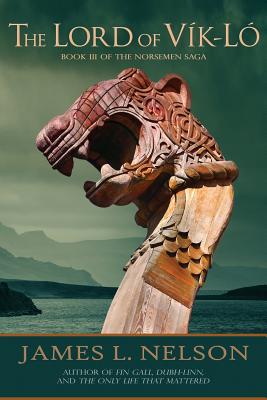 $12.99
In Our Warehouse - Expected arrival in 2-5 days
Other Books in Series
This is book number 3 in the Norsemen Saga series.
Description
---
Book III of the ongoing Norsemen Saga. In this riveting follow-up to Fin Gall and Dubh-linn, Thorgrim Night Wolf makes ready to leave the Viking town of Dubh-linn for the long journey back to his home in Norway. Having recovered from the wounds of battle and having won for himself a fortune, a crew, and a longship, he is ready to return to his farm in Vik and go a'viking no more. But the gods have other plans, and Thorgrim and his men wash up in the small Viking longphort of V k-l . Thinking themselves among friends, they soon learn that the opposite is true, that Grimarr Giant, the Lord of V k-l , has reason to want Thorgrim and his son Harald dead. In a world where they cannot tell friend from foe, a world of violence at sea and on land, Thorgrim, Harald, Ornolf, Starri and their band of Norsemen find themselves once again fighting not just for plunder, but for their very survival.
About the Author
---
Jim Nelson was born and raised in Lewiston, Maine and graduated from UCLA with a degree in motion picture/television production. Finding that despite being in Southern California, it was a damp, drizzly November in his soul, Jim took the cure Melville recommended and decided to sail about a little and see the watery part of the world. For six years he worked on board traditional sailing ships before turned thirty and realizing it would be easier to write about sailing rather than actually doing it. His career as a writer began in 1994 and he has since written twenty works of maritime fiction and history. He is the winner or the American Library Association/William Young Boyd Award and the Naval Order's Samuel Eliot Morison Award. Nelson has lectured all over the country and appeared on the Discovery Channel, History Channel and BookTV. He currently lives in Harpswell, Maine, with his former shipmate, now wife Lisa and their four children.