Driving in the Dark (Paperback)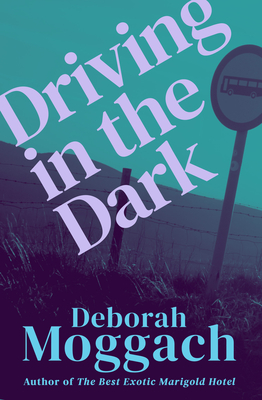 $16.99
Email or call for price.
Description
---
"Disturbing and witty . . . A deftly-described odyssey that places the battle of the sexes in a new arena" from the author of The Best Exotic Marigold Hotel (The Sunday Times).

Meet Desmond Fletcher. At forty-two years old, his marriage has ended and he finds himself all alone in an apartment above an electrical repair shop lent to him by his soon-to-be-ex-wife's brother. With not much else to do besides his job driving coaches, Desmond has a lot of time to think. Mostly about where his life has gone wrong, the women he has failed, and the child he has never known.

More than a decade ago, a woman Desmond was seeing became pregnant but wanted nothing to do with marrying him—or any man for that matter. Now, with his life in limbo, Desmond becomes obsessed with finding his son. Hijacking a coach, he travels across England, unearthing clues and following in his son's footsteps—from London to the mountains to the fens. It's a quest that will take Desmond deep into his own heart, where he just might discover what he's really looking for . . .

"Poignant and funny . . . Deborah Moggach is brilliant at capturing just the right voice for her characters." —Cosmopolitan

"Moggach, for the purposes of this book, has turned herself into a bloke. His monologue throughout strikes me as totally authentic, but not only does Moggach get his lingo right, she thinks through his head, dramatizing his confusion, decency, wit, pain, and determination. This is not just ventriloquism, but empathy so complete as to be phenomenal." —The Irish Times

"Acutely funny and sad." —The Mail on Sunday
About the Author
---
Deborah Moggach is an English novelist and screenwriter. She graduated from Bristol University, trained as a teacher, and then worked at Oxford University Press. In the mid-seventies, Moggach moved to Pakistan for two years, where she started composing articles for Pakistani newspapers and her first novel, You Must Be Sisters. Her novels The Best Exotic Marigold Hotel and Tulip Fever were adapted for film in 2011 and 2017 respectively.

​Moggach began writing screenplays in the mid-eighties. Her screenplay for an adaption of Pride & Prejudice starring Keira Knightley received a BAFTA nomination, and she won a Writers Guild Award for her adaptation of Anne Fine's Goggle-Eyes. She has served as Chair of the Management Committee for the Society of Authors and worked for PEN's Executive Committee, as well as being a Fellow of the Royal Society of Literature. Moggach currently lives in the Welsh Marches with her husband.