Experimental Film (Paperback)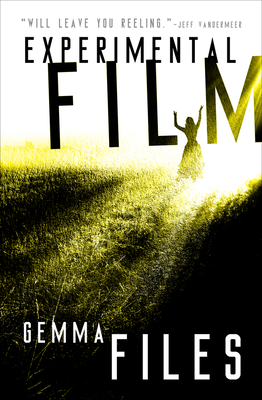 $19.99
Email or call for price.
Description
---
The award-winning author of the Hexslinger Series "explores the world of film and horror in a way that will leave you reeling" (Jeff VanderMeer, author of the Southern Reach Trilogy). Former film teacher Lois Cairns is struggling to raise her autistic son while freelancing as a critic when, at a screening, she happens upon a sampled piece of silver nitrate silent footage. She is able to connect it to the early work of Mrs. Iris Dunlopp Whitcomb, the spiritualist and collector of fairy tales who mysteriously disappeared from a train compartment in 1918. Hoping to make her own mark on the film world, Lois embarks on a project to prove that Whitcomb was Canada's first female filmmaker. But her research takes her down a path not of darkness but of light--the blinding and searing light of a fairy tale made flesh, a noontime demon who demands that duty must be paid. As Lois discovers terrifying parallels between her own life and that of Mrs. Whitcomb, she begins to fear not just for herself, but for those closest to her heart. Winner of the Shirley Jackson Award for Best Novel "One of the standout horror novels of 2015 . . . From an author who has already established herself as one of the genre's most original and innovative voices, Experimental Film is a remarkable achievement." --Los Angeles Review of Books "Experimental Film represents the next, significant contribution to what is emerging as one of the most interesting and exciting bodies of work currently being produced in the horror field. Every film, Lois Cairns writes, is an experiment. The same might be said of every novel. This one succeeds, wildly." --Locus "Experimental Film is sensational. When we speak of the best in contemporary horror and weird fiction, we must speak of Gemma Files." --Laird Barron

About the Author
---
Gemma Files, a former film critic, journalist, screenwriter, and teacher, has been an award-winning horror author since 1999. She has published two collections of short work; two chapbooks of speculative poetry; the "weird western" Hexslinger Series; a story-cycle; and the standalone novel Experimental Film, which won the 2016 Shirley Jackson Award for Best Novel and the 2016 Sunburst Award for Best Adult Novel. Files also has several story collections and a collection of poetry forthcoming.