One Salt Sea (October Daye #5) (MP3 CD)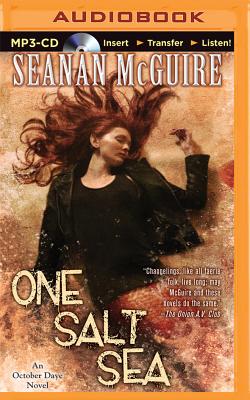 $14.99
Email or call for price.
Other Books in Series
This is book number 5 in the October Daye series.
Description
---
October "Toby" Daye is finally doing all right. She's settling into her new role as the Countess of Goldengreen; she's actually dating again; she's even agreed to take on Quentin as her official squire. Life is looking up all around--and that inevitably means it's time for things to take a turn for the worse.
Someone has kidnapped the sons of Duchess Dianda Lorden, regent of the Undersea Duchy of Saltmist. To prevent a war between land and sea, Toby must not only find the missing boys, but also prove that the Queen of the Mists was not behind their abduction. She'll need all her tricks and the help of all her allies if she wants to make it through this in one piece.
Toby's search will take her from the streets of San Francisco to the lands beneath the waves, and her deadline is firm: she must find the boys in three days' time, or all of the Mists will pay the price. But someone is determined to stop her--and whoever it is isn't playing by Oberon's Laws....
As the battle grows more and more personal, one thing is chillingly clear. When Faerie goes to war, not everyone will walk away.