Water Fitness Progressions (Paperback)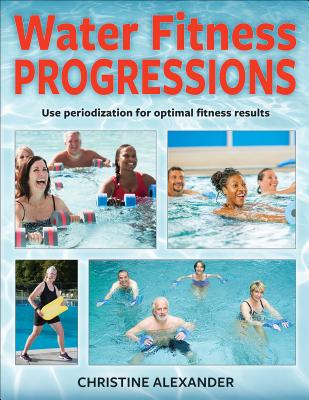 Description
---
Water fitness classes are more popular than ever—and with good reason, since they are fun, accessible, and effective. But how do you, as an instructor or trainer, keep them fresh? How do you continue to challenge your participants, who have varied interests and goals? Water Fitness Progressions has the answers.
Water Fitness Progressions is designed to help you create programs that gradually, and systematically, progress your participants. Inside you will discover the following:
• Over 150 ready-to-use lesson plans
• Variations of the shallow-water and deep-water exercises offer over 590 possibilities
• Specific programming for shallow and deep water
• Suggestions for introducing equipment to a workout
• High-intensity and low-intensity training plans
• Tips for using water resistance to improve strength
With step-by-step instructions, detailed photos, and expert advice, Water Fitness Progressions is the comprehensive, yet practical, resource that you've been waiting for. With an entire year of plans, you will spend more time teaching and less time preparing.
About the Author
---
Christine Alexander has been a water fitness instructor since 1993. She instructs aquatics classes for the Parks and Recreation Department for Plano, Texas, and teaches an introductory course for water fitness instructors for the Parks and Recreation Department in McKinney, Texas.
She is a nationally certified water fitness instructor through the Aquatic Exercise Association (AEA) and an instructor-trainer through the United States Water Fitness Association (USWFA). Alexander is the author of Water Fitness Lesson Plans and Choreography (Human Kinetics, 2011), regularly contributes articles to AEA's AKWA magazine, is an AEA CEC provider, and is a board member for the Metroplex Association of Aquatic Professionals in Dallas, Texas.
Alexander lives in Plano, Texas, with her husband, Jim. In her free time, she enjoys weight training, cooking healthy meals, and organic gardening.