The Calm Buddha at Bedtime: Tales of Wisdom, Compassion and Mindfulness to Listen to with Your Child (MP3 CD)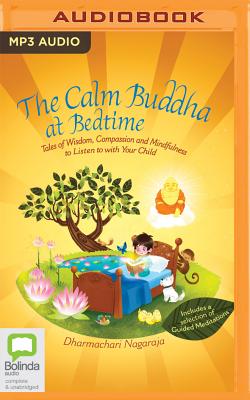 $14.99
Email or call for price.
Description
---
Growing up in the modern world, our children can often feel distracted, stressed and anxious. The ancient wisdom of Buddhism, with its emphasis on peace, compassion and mindfulness, is the ideal basis for helping any child face the challenges of daily life with increased confidence and calm.
From the tale of Percy the ostrich and Kevin the snail, which teaches the importance of friendship, to that of Marina the mermaid and the golden shell, which will encourage your child to meet adversity with honesty and compassion, the stories are designed to both entertain and enlighten, helping to:
develop your child's imagination and sense of creativity
reassure your child about any worries they may have
teach your child about empathy and showing compassion to others
stimulate the imagination and enhance the creativity of your child
boost your child's self-confidence
encourage your child along the path of right living