Dubh-linn: A Novel of Viking Age Ireland (Norsemen Saga #2) (Other)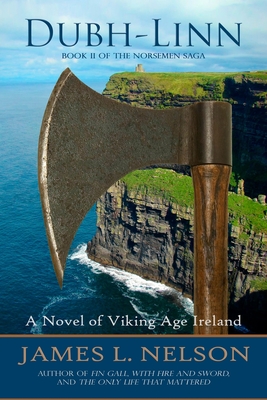 $12.99
In Our Warehouse - Expected arrival in 2-5 days
Other Books in Series
This is book number 2 in the Norsemen Saga series.
Description
---
Coming in the wake of Fin Gall, Dubh-linn, continues the story of Thorgrim Night Wolf and his band of Viking warriors as they plunder the Irish coast. Eager to return to his native Norway, Thorgrim agrees to participate in one last raid under the command of a man he does not trust. But the Northmen, he finds, are no longer simply invaders on foreign soil. They have become a part of the Irish kings' ongoing struggle for power, and far from securing a means to return home, Thorgrim and his men are plunged into a battle for the throne of Tara, a battle that will test their strength and loyalty as none has before.
About the Author
---
James L. Nelson is the multiple award-winning author of eighteen works of fiction and nonfiction. After graduating from UCLA Film School and working in Los Angeles for a few years, Nelson realized it was a damp, drizzly November in his soul, so he took the cure Melville recommended and decided to sail about a little and see the watery part of the world. For six years he worked on board traditional sailing ships including a replica of Sir Francis Drake's Golden Hind and the Revolutionary War frigate HMS Rose from Bridgeport, CT, the ship featured in the film Master and Commander. After turning thirty and realizing it would be easier to write about sailing rather than actually doing it, he swallowed the anchor and took up the life of a full time writer. He now lives on the coast of his native Maine with his former shipmate, now wife, Lisa and their four children.