Homesick: My Own Story (Compact Disc)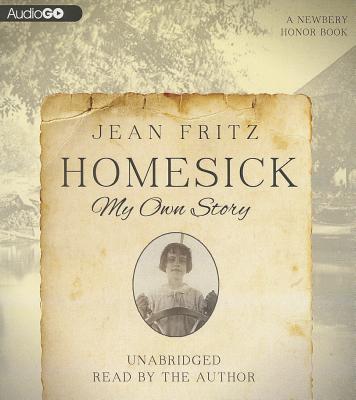 $19.95
Email or call for price.
Description
---
This heartwarming fictionalized autobiography tells the story of what it is like for a little girl to be growing up in an unfamiliar place. While other girls her age were enjoying childhood in America, Jean Fritz was in China in the midst of political unrest. During this time, foreigners were becoming more and more unpopular, and evacuation at a moment's notice was imminent. Although Jean appreciated the beauty of China--the mountains, the countryside, the sea--she knew she belonged in America and longed to make her home there.
About the Author
---
JEAN FRITZ has, throughout almost four decades of writing about history, taken on plenty of people, starting with George Washington in "The Cabin Faced West." Since then her refreshingly informal historical biographies for children have been widely acclaimed as "unconventional, good-humored, witty, irrepressible, and extraordinary. In her role as biographer, Jean attempts to uncover the adventures and personalities behind each character she researches.