No Rest for the Righteous (Paperback)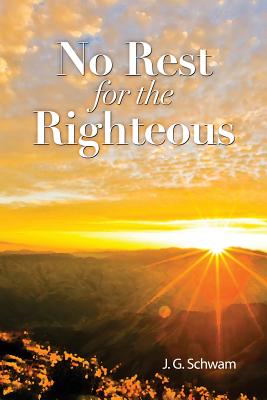 $12.00
Email or call for price.
Description
---
Elliot Christmas is not certain he is the Messiah--he is not that keen on labels. His life has been spent on the Bitterroot Range in Montana, seeing to the particular needs of his family and his land with dignity and kindness. Yet suddenly God, for some obscure reason, has become particularly attentive to his wishes.

So begins No Rest for the Righteous, a novel that imagines what it might look like if the Messiah were to appear here and now, in 21st century America. Elliot comes to grips with the miraculous scope of his new responsibility throughout a story that is by turns humorous and compassionate. With the full apparatus of the media following his every move and government agencies racing to determine what sort of risk he poses to existing structures of power, the Montana rancher sets off across the country with a simple plan to make all of us get righteous.


About the Author

J. G. Schwam is an IT Project Manager by profession. He has had a lifelong obsession with history, science philosophy, theology and economics, and the places and occurrences in which they coincide and collide. He is an avid reader of non-fiction and history. J. G. has been active in politics as campaign manager, communications manager, fund raiser, district leader and policy analyst. He was the editor, publisher and contributor to the political commentary website Liberalpatriot.org. He has been long been outspoken in environmental, equal rights and social justice causes. He is an active member of a Unitarian Universalist congregation in suburban New York, where he often conducts summer lay services. A one-time chef, he also heads the congregation's kitchen committee, where he plans and helps cook brunches for a hundred and fifty or so of his friends.