Arlecchino (Paperback)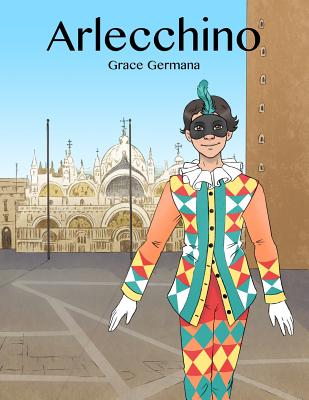 $19.00
Email or call for price.
Description
---
Arlecchino is a delightful book for children. It shares the story of how Arlecchino (The Harlequin) became famous all over the world. The author was told this story as a little girl growing up in Italy, and the tale portrays a fascinating glimpse of Italian history and culture.

It shows that no matter one's place in the world, he or she can always strive to become more

About the Author

Grace Germana was born in Nicolosi, Sicily, in Italy in 1960. She grew up in a small town in the foothills of Mount Etna, the tallest active volcano in all of Europe. A happy, active, and curious child, she became involved in the culture and tourism of Nicolosi, Mount Etna, and Sicily.

Germana earned her degree as a teacher, and, after she married, moved to New York in 1994. She became a United States citizen on January 4, 2006. She currently lives in Long Island with her husband and son where she is still teaching.