The Deep Cut (Paperback)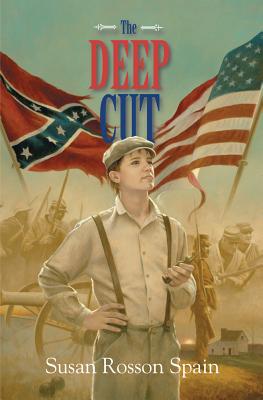 $9.99
Email or call for price.
Description
---
Thirteen-year-old Lonzo knows that Papa thinks he's slow compared to his brothers. When the Civil War breaks out and throws Culpeper, Virginia, into chaos, Papa sends Lonzo to live with his aunt Mariah on the other side of the Deep Cut, the railroad gorge that runs through the rocky hills south of Culpeper. Meanwhile Lonzo's best friend and protector, cousin Ferdy, secretly enlists in the Confederate army. Feeling abandoned by the two most important males in his life--his father and cousin--Lonzo struggles to understand war, especially when it comes roaring into his aunt's inn. Yankee raids, battles, and enemy occupation test Lonzo in a way he's never been tested before. Finally, in a rare act of bravery, he proves to his father that he's every bit as competent as his brothers. But in the end, regardless of his father's expectations, Lonzo has discovered his own sense of self-worth.