BAOR BATTLEFIELD TOUR - OPERATION VARSITY - Directing Staff Edition: Operations of XVIII United States Corps (Airborne) in Support of the Crossing of (Paperback)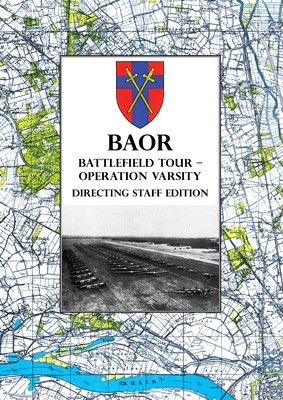 $48.30
Email or call for price.
Description
---
This is the extended Directing Staff version of the BAOR Battlefield Tour covering Operation Varsity - the air element of the Rhine assault crossing by 21 AG. The work describes the operations of XVIII United States Corps (Airborne) in support of the second British Army crossing of the River Rhine on 24 March 1945. It is especially concerned with the part played by the 6 British Airborne Division in those operations on 24 and 25 March.
It was Montgomery's plan to secure a bridgehead prior to developing operations to isolate the Ruhr and to thrust into the Northern plains
of Germany. Complete with 15 large-scale maps, 7 diagrams, appendices and 15 photographs.