A Tour of the Bulge Battlefields (Paperback)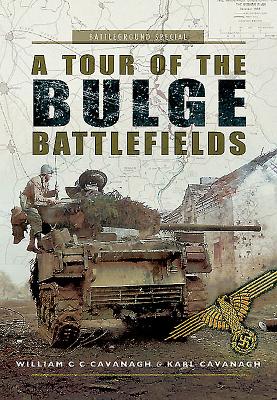 $29.95
Email or call for price.
Description
---
No other conflict has sparked the imagination or interest of so many people worldwide as World War Two.

Most Americans are patriotic, their interest in World War Two having been stimulated by such movies as ''Saving Private Ryan''. Hundreds of thousands are the descendants of men who saw service in the Battle of the Bulge. This battle still holds the record for the highest number of American troops engaged in any single pitched battle in the history of the United States Army. Americans of the postwar generations are taking an interest in what their fathers and grandfathers did during the War.

Those whose relatives served in the Ardennes often visit Belgium and Luxembourg in an attempt to learn more about those now legendary days of World War Two.

This guidebook serves as a memorial to those who served. It will enable those who didn't, to learn something about the hardship endured by a previous generation in the name of freedom.