The Cape May Navy: Delaware Bay Privateers in the American Revolution (Military) (Paperback)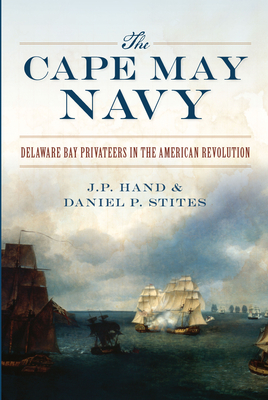 $21.99
Email or call for price.
Description
---
The Delaware Bay area was a pivotal battleground during the Revolutionary War. Follow along with this history of the Cape May Navy and its part in the War for Independence.
The Delaware Bay during the Revolutionary War was vital for trade and home to a host of armed conflicts between British vessels and American privateers. Cape May County captains in their light, fast vessels captured dozens of British merchant ships off the Atlantic coast. At the Battle of Delaware Bay, Lieutenant Joshua Barney aboard the Hyder Ally overcame massive odds and defeated the British warship General Monk. Colonel Elijah Hand, local hero of the skirmish at Quinton's Bridge, took his military talents to the seas, where he dueled with Tory privateers. Still in his twenties, Yelverton Taylor captured the Triton with hundreds of Hessian soldiers on board. Authors James P. Hand and Daniel P. Stites chart the exciting history of the Cape May Navy in the War for Independence.