Too Hot to Moo (Paperback)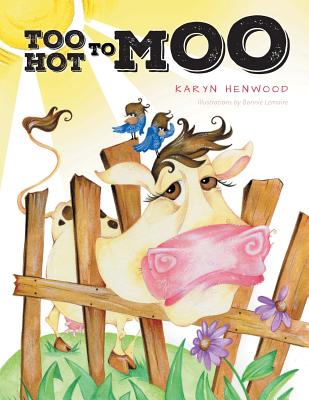 Email or call for price.
Not Available at This Time
Description
---
Gracie the cow lives in a hot and steamy field. One particular day, when the heat has all but overwhelmed her, she notices activity close to the farmhouse beside her field. She slowly creeps closer to the fence to see what all the noise is about - oh my A swimming pool is being installed Gracie dreams of taking a dip in that cool water, and she's driven crazy by the possibility of cooling down her hot, leathery skin. She eventually manages to take an udder flop right into the sparkling new pool, but how she gets there shocks and horrifies her owners and leads to hilarious attempts to get her out and back into her very hot field. But what will Gracie do once she's back in that field?
Based on a true story, this adventurous children's book provides fun-loving opportunities for prediction, choral reading, and discussion. The "Cowabunga Facts" at the back of the book provide further opportunities for learning Open up this book today and start some giggling with the little ones in your life....