Stiam: Les Jeux Dans La Cour (Paperback)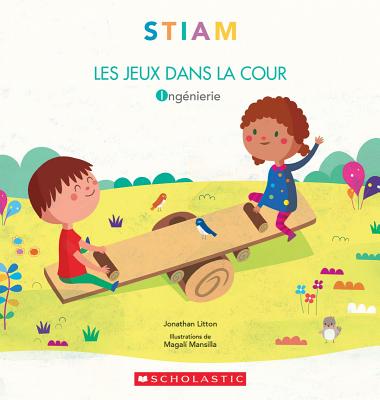 $8.99
Email or call for price.
Description
---
See below for English description.
Suzie et Max construisent un terrain de jeux Avec l'aide de Mme Bricole, ils apprennent planifier un projet et utiliser les m thodes et les mat riaux appropri's. Est-ce que leur savoir-faire en ing nierie leur permettra de s'amuser?
Aborde des concepts d'ing nierie tels que la planification et l'ex cution d'un projet.
Suzie and Max are building a playground With the help of Miss Bricole, they learn about planning a project and using the right methods and materials. Will their engineering know-how save playtime?
Introduces engineering concepts such as planning and implementing a project.
Original title: The Back Garden Build
About the Author
---
Jonathan Litton a ?crit plusieurs livres pour enfants. Il se sert de ses connaissances scientifiques pour parler de th?matiques telles que les cr?atures marines, l'espace et la conservation de notre plan?te. Lorsqu'il n'est pas en train d'?crire, Jonathan est souvent sur son v?lo. Magal? Mansilla est une illustratrice qui vit ? Buenos Aires, en Argentine. Elle se sert d'une vari?t? de techniques pour la cr?ation de ses illustrations. Son but reste toujours le m?me: saisir la magie de l'enfance avec des formes et des couleurs oniriques. Jonathan Litton has written numerous children's books. He loves using his science background to write about sea creatures, space, and saving the planet, but is also fond of penning stories about pirates, princesses, and picnics. When not writing, he can usually be found on his bike. Magal? Mansilla is a freelance illustrator based in Buenos Aires, Argentina. She uses a variety of techniques to create her illustrations, but her priority is capturing the magic of childhood in dreamlike forms and colours.