The Moonlit Earth (Paperback)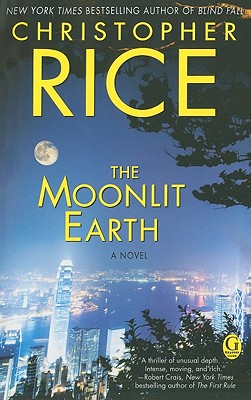 Email or call for price.
Not Available at This Time
Description
---
From New York Times bestselling author Christopher Rice comes a psychological thriller about a young woman who must try to save her brother's reputation and life when he is accused of a terrorist act she knows he could not have committed.

When Megan and Cameron Reynolds's father walked out on their mother, they forged an unbreakable bond. If their father could not be there to take care of them, they would always be there to take care of each other. But life intervenes, and siblings go separate ways...until something happens to reforge that bond.

At thirty, faced with disappointments in career and romance, Megan Reynolds returns to the safety of Cathedral Beach, the home of her mother, who lives among the wealthy with no money of her own. Cameron worries that his sister will lose herself around their mother's frivolous life, but Megan worries more about her brother. She worries that Cameron's care-free charm, which makes him popular in both his work as a flight attendant on a luxury airline and the West Hollywood party scene he enjoys, could lead him into danger.

When a bomb goes off in a high-end hotel in Hong Kong, security-camera footage appears on television showing two men escaping: one Middle Eastern and one American. Megan and her mother recognize the young American as Cameron—and find that he has become enmeshed with a mysterious family of wealthy Saudis.

In her desperate journey to save her brother's life, Megan uncovers a trail of secrets and intrigue that snakes from the decadent beaches of southern Thailand to the glass skyscrapers of Hong Kong—and finds herself part of a dark global conspiracy that involves a member of her own family.
About the Author
---
New York Times bestselling author Christopher Rice is the son of author Anne Rice and the late poet Stan Rice. He lives in Los Angeles.
Praise For…
---
"Christopher Rice delivers it all: action, suspense andinternational intrigue. The Moonlit Earthis a timely and tautly told tale."
--Tami Hoag, New YorkTimes bestselling author of DeeperThan Dead



"Christopher Rice shows his guns by weaving family secrets,breakneck plotting and true-to-life characters into a thriller of unusualdepth. The Moonlit Earth is intense, moving and rich in ways thatpromise a stellar career. Well done!"
--ROBERT CRAIS, New York Times bestselling author of CHASING DARKNESSand THE FIRST RULE