Captain Laserhawk: A Blood Dragon REMIX (Paperback)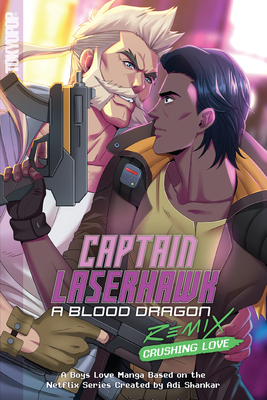 $14.99

Coming Soon - Available for Pre-Order Now
Description
---
A prequel to Captain Laserhawk, the Netflix original animated series featuring alter egos from Ubisoft's vast library of characters.

Dolph Laserhawk, the once-powerful and illustrious super-soldier stationed under the oppressive Eden mega-corporation, stands at a crossroads between staying a mindless killing machine under Eden's control and joining a band of rebel outcasts on a risky undercover mission. Before he can finally be free of the manipulative forces surrounding him, he must relive the best and worst moments of his life. Using Holloway's VR technology, he walks through his memories of living as a penniless deserter, meeting and abandoning the love of his life, and coming to terms with the truth behind his passionate and tumultuous love affair with Alex Taylor — the ruggedly handsome criminal mastermind who once saved his life. 

Immerse yourself in the first-hand accounts of Captain Laserhawk's tragic past through this introspective manga adaptation featuring all-new scenes that explore Dolph's conflicting thoughts and motivations leading up to the most memorable moments in his life.