Winter's Return (Paperback)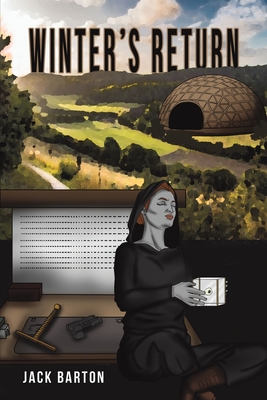 $25.95
Email or call for price.
Description
---
A series of spectacular disasters leads to the destruction of the Old World. The few survivors flee, settling in the tri-systems forged in the outer reaches of space. The legacy of this settlement was the establishment of the first Board of the conglomerates, which organised and provided the means of survival under the motto of 'contribute to survive.'
However, when the shining Rose City, a monument to not only humanity's victory over extinction but also a promise of prosperity for the future, fell during the traumatic event known as the Capital Collapse, a stark truth was realised. To survive is to struggle. Now, the common worker is fearful of the retribution of the powers that be, seemingly blaming the underlings for the fall of their great city. But there are some who resist.
From this sect of resistance, one member of a humanoid species that had once known the worlds as their own sets out to learn the real truth of why so many have to suffer, delving into the horrors and nightmares that lie at the heart of the forlorn Capital.
With the self-exiled Elite Commander Nathan Winter returning to the fray, could the secret of the Capital Collapse set the people free? Or will it bring only conflict and further ruin?