Willa of Dark Hollow (Willa of the Wood) (Paperback)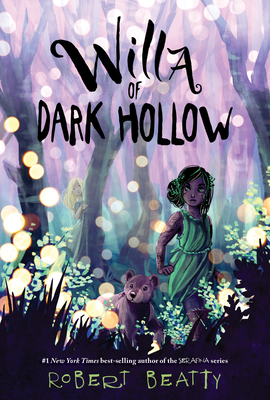 $7.99
Email or call for price.
About the Author
---
Robert Beatty is the #1 New York Times best-selling author of the Serafina series and the Willa of the Wood series published by Disney Hyperion. Loved by young readers and adults alike, the Serafina and Willa books are being taught in over a thousand classrooms nationwide and have been translated into over 22 languages. Robert lives in the Blue Ridge Mountains of Asheville, North Carolina with his wife and three daughters. He writes full-time now, but in his past lives, Robert was one of the early pioneers of cloud computing, the founder/CEO of Plex Systems, the co-founder of Beatty Robotics, and the chairman/CTO of Narrative magazine. In 2007, he was named an Entrepreneur of the Year. When asked about the inspiration for his books, Robert said, "The Serafina and Willa books grew out of my desire to write stories about unusual and heroic young girls for my three daughters."
Praise For…
---
*"A captivating, stirring tale of family, friendship, the environment, and our place in the world. The gorgeous prose and imagery of the mountains will inspire in readers a deep admiration for nature and support for Willa's fight. A fantastic, heartbreaking crescendo that echoes beyond the final page."—Kirkus Reviews (starred review)