A Girl Named Hillary: True Story of Hillary Clinton (American Girl True Stories): The True Story of Hillary Clinton (American Girl: A Girl Named) (Paperback)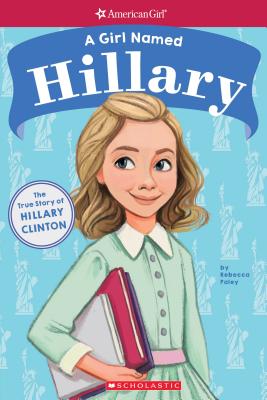 $4.99
Email or call for price.
Description
---
Before they were American women, they were American girls! Strong. Brave. Inspiring.The A Girl Named series tells the stories of how ordinary American girls grew up to be extraordinary American women. It took a lot of determination, courage, and confidence to become the first woman to be nominated for president by a major political party. A Girl Named Hillary tells of the defining moments that made up her childhood and adolescence with full-color illustrations throughout. In addition to stories and facts about Hillary's upbringing and accomplishments, the book includes a timeline and a glossary, plus a profile of a noteworthy and contemporary American girl following in Hillary's footsteps to break the glass ceiling and show girls everywhere that they can accomplish anything they set their minds to!
About the Author
---
Rebecca Paley is a New York Times bestselling author. She has written numerous biographies and memoirs of historical and current figures for children and adults. She lives in Brooklyn with her family.