Before the War: A Novel (Hardcover)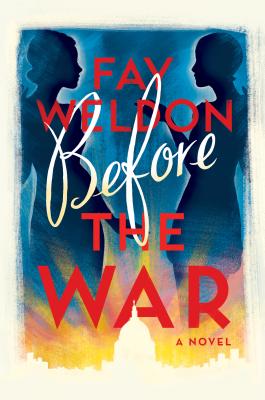 $34.99
Email or call for price.
Description
---
London, 1922. It's a cold November morning, the station is windswept and rural, the sky is threatening snow, and the train is late. Vivien Ripple, 20 years old and an ungainly five foot eleven, waits on the platform at Dilberne Halt. She is wealthy and well-bred—only daughter to the founder of Ripple & Co, the nation's top publisher—but plain, painfully awkward, and, perhaps worst of all, intelligent. Nicknamed "the giantess," Vivvie is, in the estimation of most, already a spinster. But she has a plan. That very morning, Vivvie will ride to the city with the express purpose of changing her life forever.

Enter Sherwyn Sexton: charismatic, handsome—if, to his dismay, rather short. He's an aspiring novelist and editor at Ripple & Co whose greatest love is the (similarly handsome, but taller) protagonist of his thriller series. He also has a penchant for pretty young women—single and otherwise. Sherwyn is shocked when his boss's hulking daughter, dressed in a tweed jacket and moth-eaten scarf, strides into his office and asks for his hand in marriage. But his finances are running thin to support his regular dinners on the town, and Vivien's promise to house him in comfort while he writes is simply too good to refuse. What neither of them know is that she is pregnant by another man, and will die in childbirth in just a few months…

With one eye on the present and one on the past, Fay Weldon offers Vivien's fate, along with that of London between World Wars I and II: a city fizzing with change, full of flat-chested flappers, shell-shocked soldiers, and aristocrats clinging to history.

Inventive, warm, playful, and full of Weldon's trademark ironic edge, Before the War is a spellbinding novel from one of the greatest writers of our time.
About the Author
---
FAY WELDON is an English novelist, playwright, and screenwriter who, at the age of sixteen, lived in a grand London townhouse as the daughter of the housekeeper. In addition to winning a Writers' Guild Award for the pilot of the original Upstairs Downstairs, she is a Commander of the British Empire whose books include Praxis, shortlisted for the Booker Prize for Fiction; The Heart of the Country, winner of the Los Angeles Times Fiction Prize; Worst Fears, shortlisted for the Whitbread Novel Award; and Wicked Women, which won the PEN/Macmillan Silver Pen Award. She lives in England.
Praise For…
---
"Envy the reader of Before the War who has never read anything by Fay Weldon. That reader is about to be changed by Weldon's trademark voice."
—The Washington Post

"[A] maelstrom of twisty plot points, complicated entanglements, [and] pregnancies of ambiguous etiology….fascinating."
—New York Times Book Review

"Featuring a cast of oddball characters and astute observations about courtship, family, and what it means to be human, Weldon's novel crackles with erudite writing evocative of the time period. This is a complex character study filled with wit and wisdom about family, society, and the restrictions both can place on women."
—Publishers Weekly

"Interjections of authorial opinion and wit entertain."
—Kirkus

"Witty descriptions of human foibles and humorously self-referential style."
—Library Journal

"A romp of a read full of Weldon wit and wisdom, as well as sumptuous period detail, gawky, oversized Vivvie is a wonderfully offbeat heroine while her mother Adela makes a brilliantly ghastly villain."
—Daily Mail (UK)

"A wise and witty story about a family that is as dysfunctional as the history of the world in the 1920s and 1930s but filled with sharp observations about life as we live it now."
—The Times (UK)

"A cool, sparkling, delicious book."
—The Australian

"A daredevil combination of farce and satire, pathos and bathos, written in a post-modernist, self-referential style, which effervesces its eccentric way through 300 mesmerizing pages that carry shades of Oscar Wilde, Evelyn Waugh, P. G. Wodehouse and John Fowles.
—The Times Literary Supplement (UK)

"Looking down on her cast from amused heights, Weldon punctures their pretensions and double standards with piquant observations [and] keeps a detached eye on the power politics of their relationships"
—The Guardian