The Placebo Agenda (Paperback)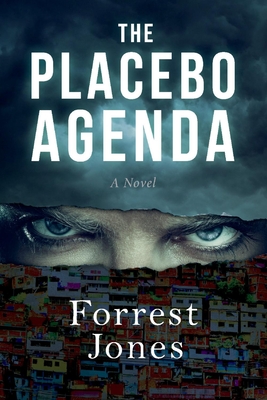 $24.99
In Our Warehouse - Expected arrival in 2-5 days
Description
---
An American woman—naked, wounded and alone—escapes her captors and runs screaming down an alleyway in a dangerous Caracas slum, terrified of a horrifying political agenda she has uncovered.

She scribbles a message on a piece of paper and orders a nearby gang to somehow get it to a young writer in Miami. Venezuela's fate depends on it.

Meet that writer, Street Brewer, a thirty-year-old reporter working for The Gateway, a Miami media startup.

Street soon makes his way to Venezuela to conduct an interview for a news story, though strange things begin to happen.

An out-of-place foreigner follows him around town.

Police officers take interest in him as well, though something seems off.

And before he departs, a mysterious woman tracking his every move calls and urges him to run for his life, warning that dangerous forces are onto him.

Street must drum up his inner strength to battle the forces behind a murderous scheme he aims to expose, and his enemies go up the power structure across the Americas.

Failure could bring death to those close to him and threaten the safety of the entire hemisphere.

But his foes underestimate Street, who has secrets buried in the Florida Everglades that can wreck their lethal agenda.
About the Author
---
Born in South Carolina and raised in South Florida, Forrest Jones is the author of The Placebo Agenda. For over two decades, he has worked in multiple writing capacities, including several years as a political and economics reporter in Chile and Venezuela as well as in various media and corporate communications roles in the U.S. and in Saudi Arabia. He currently resides in Coconut Grove, Florida.