Despite the Darkness, His Light Remains: All Under One Father in Heaven (Paperback)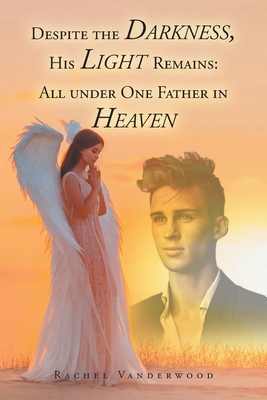 $15.95
Email or call for price.
Description
---
With her best friend and fellow Guardian captured by Satan's army of darkness, leaving her alone to defend the mortals to which they had been assigned, Trinity anxiously awaits the decision of God to either call her back to heaven or reassign her. Determined to avenge her fellow guardian angel and bring justice to those who took him from her, she is elated when the archangel Michael delivers to her the news that God has, in fact, decided to allow her to remain in England and continue her quest to protect the mortals there, as well as seek out and rescue her friend with the assistance of one of heaven's grounded agents. Although at first eager to establish a trusting relationship with her new partner, Trinity soon finds her once confident attitude to quickly be uprooted and deflated when she learns the identity of the immortal that has been assigned to assist and protect her while she remains on earth. As she struggles to accept and come to the understanding of why God had assigned this particular agent to aide in her fight, Trinity quickly learns that his value far supersedes her initial biases against him. In their search to find Kellan, both Trinity and Jarrik discover unexpected, hidden secrets behind Trinity's origins, and both come to learn why each was as important as the other to succeed in what they were sent to do.