Murder on the Red River (MP3 CD)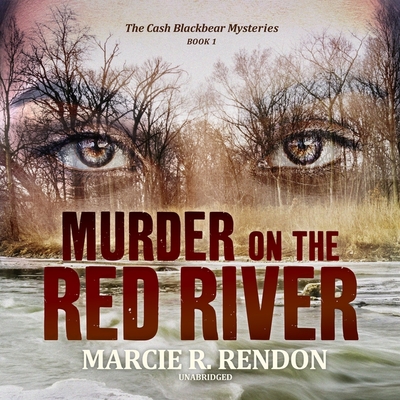 $29.95
Email or call for price.
Description
---
A murdered man in a field. The sheriff needs Cash--a twenty-something tough, smart Indian woman with special seeing powers.
Cash and Sheriff Wheaton make for a strange partnership. He pulled her from her mother's wrecked car when she was three. He's kept an eye out for her ever since. It's a tough place to live--northern Minnesota along the Red River. Cash navigated through foster homes, and at thirteen was working farms. She's tough as nails, five feet two inches, blue jeans, blue jean jacket, smokes Marlboros, drinks Bud Longnecks. Makes her living driving truck. Playing pool on the side. Wheaton is big lawman type. Maybe Scandinavian stock, but darker skin than most. He wants her to take hold of her life. Get into junior college. So there they are, staring at the dead Indian lying in the field. Soon Cash was dreaming the dead man's cheap house on the Red Lake Reservation, mother and kids waiting. She has that kind of power. That's the place to start looking. There's a long and dangerous way to go to find the men who killed him. Plus there's Jim, the married white guy. And Long Braids, the Indian guy headed for Minneapolis to join the American Indian Movement.