House of Glass (Paperback)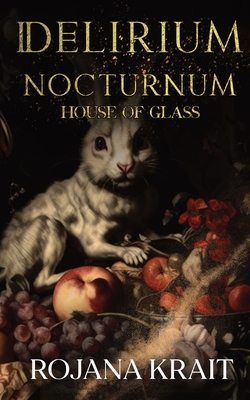 $20.90
Email or call for price.
Description
---
The woman of my dreams is the creature in everyone else's nightmares.
I slay the beasts that stalk this city of decay, but don't be fooled. None of them are as monstrous as me. One hundred years of blood stains my tongue and the only two things that keep me going are my vows to my sisters and my dark angel, my Aya. I'll do anything to protect her from her demons, but who is going to protect her from me?
From wlw author Rojana Krait comes a sapphic vampire tale bleeding with desire and obsession, ecstasy and agony, a dangerous thirst for vengeance, and a forbidden, slow-burn, femme x femme love story with a shocking conclusion.
About the series
DELIRIUM NOCTURNUM is a collection of 4 standalone volumes about a coven of contemporary lesbian vampires sworn to protect and avenge the innocent. Each volume contains 4 novellas that tell the tale of one sapphic vampire and the woman who makes her want to break her vows. These books contain adult content and graphic violence, please see the author's website for the VERY MANY trigger warnings for each volume.