Harley Takes a Bride (Paperback)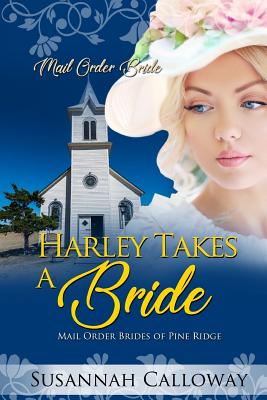 $5.99
Email or call for price.
Description
---
Harley Cohen enjoys his life.. He works the ranch he loves and spends his off time drinking in the saloon and romancing as many women as possible. But things change, and he has to marry in order to stay on the ranch and satisfy his demanding uncle. Harley hears talk about Mail Order Brides. This could be the solution. No emotional attachments-a stranger for a wife. Perfect.Alina Chambers is a young widow with two small children. With no income and about to be turned out of her house, she's desperate. She sees a sign advertising for Mail Order Brides-could this be the answer to her prayers?Alina and her children travel west to find a handsome cowboy who forgot they were coming. Now what's she to do? Can this unlikely pair possibly find a way to overcome their differences and make this work? Can Alina ever find love and safety again?