Cows: Discover These Cows On The Farm And More! A Children's Cow Book (Paperback)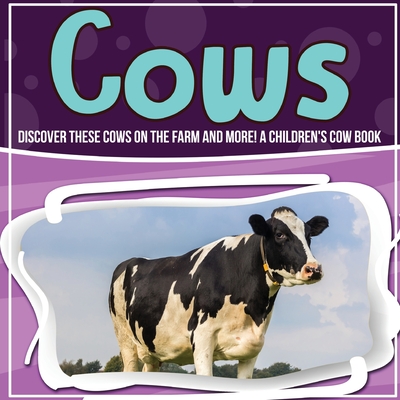 $15.74
Email or call for price.
Description
---
A great way to get your kids interested in cows is to teach them some fun facts about them. For example, did you know that they can't walk up and down stairs? That's because they have no legs. Or that you can name a cow? Or that cows are only found in the United States? Here are some other cool facts about cows that will interest kids. Let's take a look at some of them.You can find lots of interesting facts about cows online. For example, cows can see in 360-degrees, which helps them stay safe from predators. They can smell something up to six miles away. You can also find out how long a cow can hold its breath. The most interesting fact about cows is that they're social animals. Even if they're not in the middle of a herd, they'll stick together no matter what.Did you know that cows can hear higher frequencies? Despite their small size, a dairy animal can make over 90% of the world's milk supply. While a few thousand years ago, milking machines were invented, and today they can milk over a hundred cows an hour.