Factor Man (Paperback)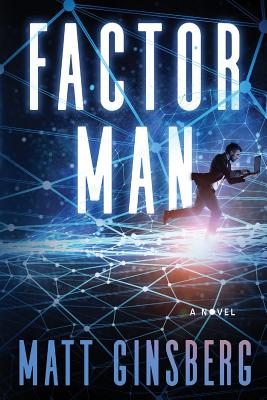 $13.99
In Our Warehouse - Expected arrival in 2-5 days
Description
---
One man holds the key to the most revolutionary and powerful technology since the invention of the atom bomb.
The press wants to interview Factor Man. The Chinese government wants to kill him. And the FBI wants to protect him.
But first, they need to find him.
William Burkett is a statistics-savvy journalist, but he isn't qualified to judge the extraordinary claims in an anonymous email he receives from "Factor Man." Is FM a crackpot, or has he discovered what computer scientists call "God's algorithm?" As FM solves increasingly complex math problems in a public countdown to the day his identity will be revealed, the momentous consequences of his apparent invention draw the attention of a Chinese assassin. Will Factor Man survive until his coming-out party, or will his technology die with him?
Advance praise for Factor Man:
"Factor Man gives us a hero for our times: a tech genius with common sense and a commitment to social responsibility. An original, smart thriller that stretches your imagination and keeps you engaged to the end."--AMY ROGERS, author of Petroplague
"Ben Stiller should play me in the movie "--ROBERT HASDAY, Partner, Duane Morris LLP
"A fantastic job of taking us on a ride featuring engaging characters, exciting action and deep-thinking heroes and villains of a type all too rare in the genre. I greatly enjoyed this book." --BART MASSEY, Associate Professor of Computer Science, Portland State University
"A real page-turner, thanks to the characters, plot twists and humor. Even though I'm nicer than the guy in the book, I still loved it." --BRIAN FINN, ex-president of Credit Suisse
"A classy and clever thriller best read with your phone off and your brain on."--MARK BLACKABY, author of You'll Never Be Here Again